Vodacom Business launches SD-WAN solution for SMEs
Friday, 6 October 2023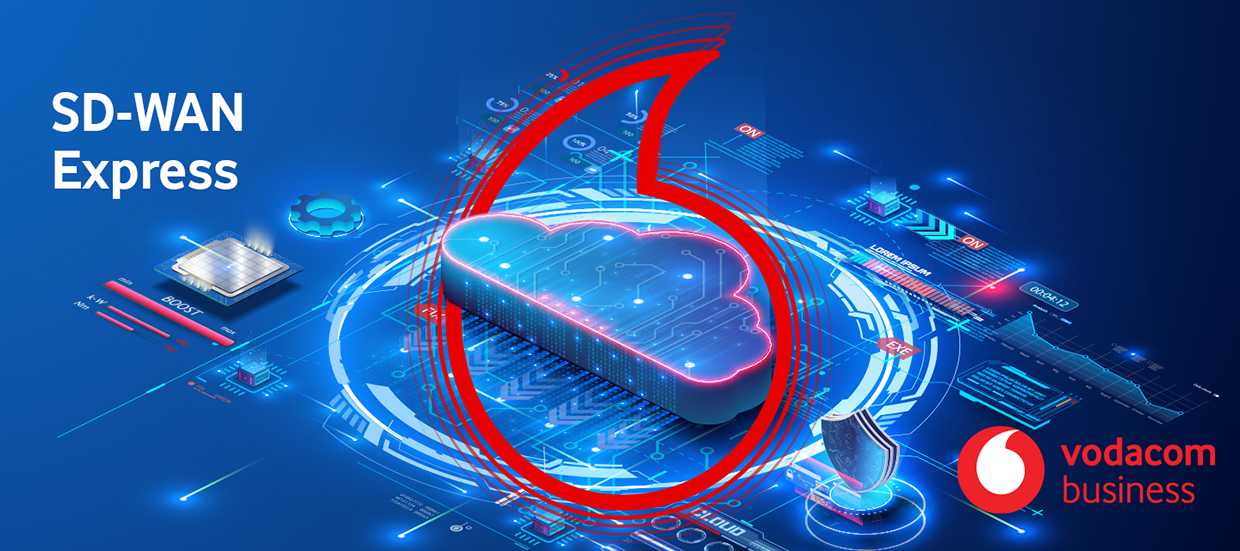 Vodacom Business has partnered with Cisco Meraki to bring the benefits of software-defined wide area network (SD-WAN) to small businesses. Called SD-WAN Express, this cost-effective, robust digital solution is designed to meet the networking needs of small to medium enterprises (SMEs).
"Traditionally, SD-WAN has been aimed at large enterprises, which are seeking better WAN bandwidth, management and optimisation to support the use of complex applications and multiple connections. With our SD-WAN Express offering, SMEs now can take advantage of this reliable, secure and economical network solution. This forms part of our ambition to drive an inclusive digital society, where businesses across all sectors have access to the opportunities of digital technology to find success now and into the future," says Johnny Dos Santos, Managing Executive: Fixed Services at Vodacom South Africa.
SD-WAN Express offers an affordable suite of SD-WAN solutions that reduce the networking complexities for SMEs as they continue to digitalise and operate from multiple locations through a variety of connectivity options, such as LTE and broadband internet. SD-WAN Express can help address the IT challenges experienced by many small businesses, especially as they navigate cybersecurity threats, data demands and the need for responsive digital applications.
Using virtualisation, application-level policies, and network overlays, SD-WAN Express converges physical environments consisting of switches, access points and routers with cloud functions of IT and the Internet of Things. It enables multiple connections to behave as a dedicated centralised managed circuit, managing bandwidth availability and usage and allowing for real-time visibility and control. This ensures high-quality, reliable connectivity, which can contribute to boosting productivity and reducing IT-related costs, time and resources. In addition, the advanced solution options provide for firewall and security capabilities, which can help protect internal and external data and stakeholders.
"Through our partnership with Cisco Meraki, SD-WAN Express offers the flexibility to be customised and scaled to meet each small business's specific needs and budget without compromising on reliability and quality of experience," adds Dos Santos.
SMEs are seen as the backbone of the economy, accounting for 50%-60% of GDP and providing nearly a third of total employment. A recent report highlights that technology can play a critical role in SME growth, with 30% of small businesses say technology has enabled them to expand their market base and a quarter have leveraged the latest software to streamline their processes.
"When it comes to reaping the benefits of digitalisation, SMEs need simple, secure and reliable solutions that won't be costly in terms of time and money. In turning to us, small businesses can be assured of leveraging leading technology affordably, while supported by our expertise and key partner relationships. This enhances the capabilities of this vital sector and allows SMEs to focus on their core business objectives," concludes Dos Santos.
View previous press releases